Oh sweet succulent babies! Have you guys seen these cute little plants that are poppin' up everywhere? It completely makes sense because, they are so cute. And really, who doesn't want to cover their house with baby cacti and plants that require little effort to keep alive, right?!
For example...
Look at these ah-freakin-mazing succulent BUTTERCREAM cakes from Ivenoven! Homegirl is a serious genius with her cake skillz. Also, major winning point: because these beautiful succulents are on a cake, I can just eat them without having to remember to water them 😉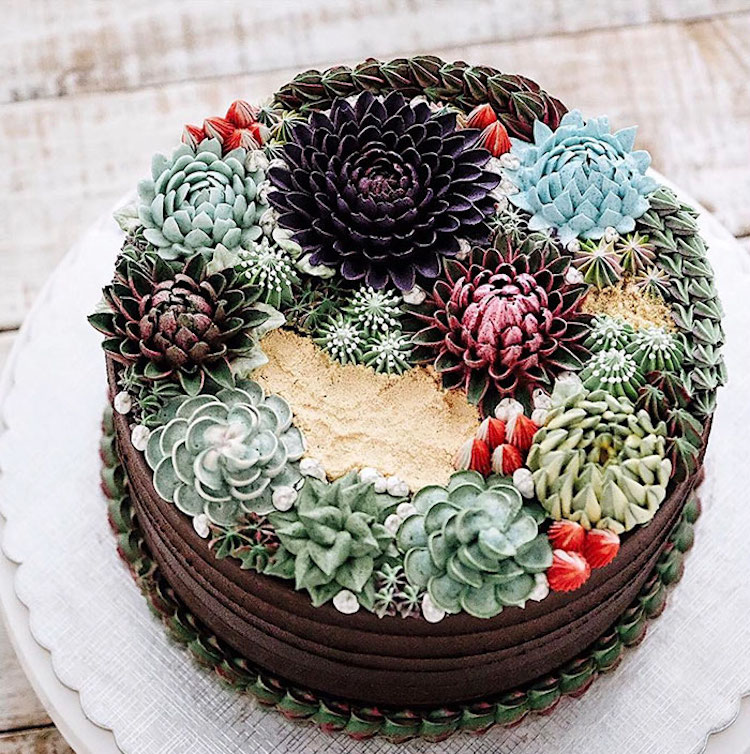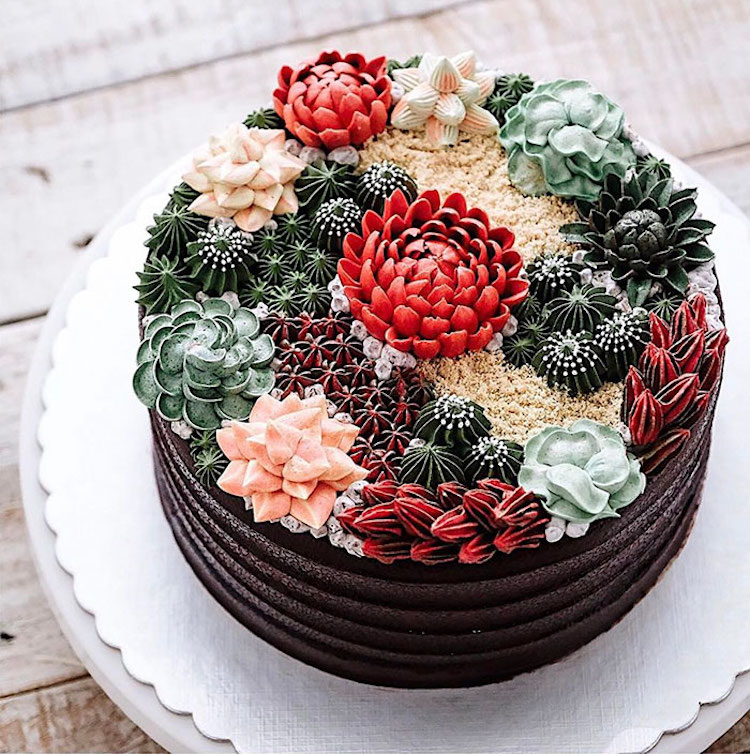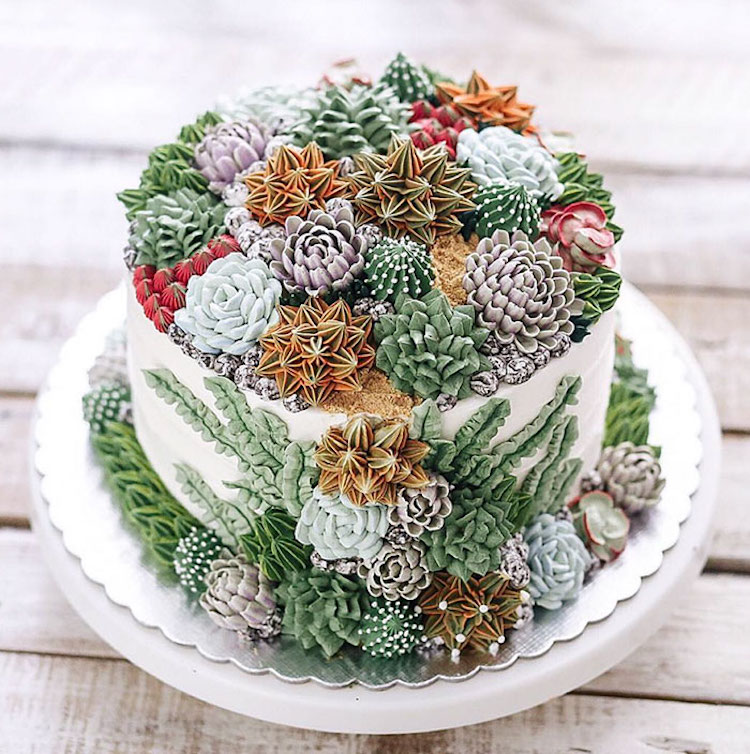 And then their a fondant or gumpaste ones, like these:
Want to see how I make really quick and easy succulents? Check it out...
And because I'm always over here thinking of you, my sweet darlings, I've put together a free Facebook live tutorial to help you make quick succulents for fillers or cupcakes!
Just press play!

I follow with a little bit of color and BOOM.. quick. Easy. Awww yeah.
🙂